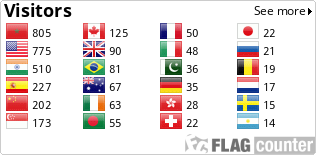 BE IN MOROCCO TRAVEL: DESERT TOURS MARRAKECH TO MERZOUGA, FES TOUR…
Two brothers of Berber heritage, Aziz and Rachid, look forward to sharing their dream job with you and your travel needs in Morocco. The mix of old and new in the country provides unique travel attractions, geography, food and spices, and human culture. Moroccan's gift for hospitality resonates through the imperial cities, coastal areas, mountain sports and peaceful desert.
Each of your travel needs will be dealt with mature, experienced suggestions and guidance. We pride ourselves in fulfilling your trip on your schedule. The simple things of sleeping in, or eating vegetarian make our dream job a reality to share our country with YOU in mind.
Let's begin our service by exploring your desires for your holiday. Could it be that you would like to hear the music of our country, or walk the paths of our low atlas mountains? Perhaps you would like to shop in our Medina and prepare your meal with a local chef? Our geography, music, accommodations vary from the north to the south as well as east to west.
When we add you to our country it is then we can share our love and experiences in meeting your travel dreams. When our dream meets your dream let the experiences begin.
MARRAKECH TOURS
We organise private circuits from Marrakech to Sahara desert with professional drivers. We explore Zagora and Merzouga desert, you visit Ait Benhaddou and Dades gorges.
FES DESERT TOURS
We organise circuits from Fes to explore Merzouga in private travel. We spend a night in Erg Chebbi desert, you experience camel ride and we travel to Marrakech.
CASABLANCA TOURS
We organise culture Casablanca travel towards Fes, Chefchaouen and Sahara desert. All our circuits are private and available every day.
TANGIER TOURS
Excursions from Tangier in Morocco to Sahara are very popular if you cross from Spain. We will pick up you from your hotel and we travel to Chefchaouen, and desert.
MERZOUGA EXCURSIONS
We organise Morocco desert activities to explore Sahara desert in Merzouga.We offer camel ride, 4x4 Merzouga tour and more..
PRIVATE DAY TRIPS
We organise adventure excursion from Marrakech and Fes to Atlantic coast (Essaouira) and Atlas mountains (Ourika valley, Ait Benhaddou and Ouzoud).