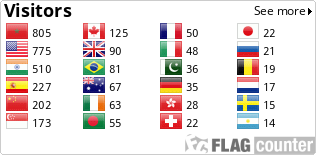 PRIVATE TOURS FROM MARRAKECH AND ADVENTURE 4X4 DESERT MOROCCO TRIPS
Visit royal palaces, historic monuments and many more of the country's amazing sights. Experience many beautiful sites of Morocco, where to change the scenery of the High Atlas over the desert and the Atlantic coast, and how to mix the Arab nomadic and Berber cultures.
2 DAYS TOUR TO ZAGORA
Head to the heart of the Atlas Mountains on a 2-day excursion from Marrakech. Discover the Moroccan Sahara and see Berber kasbahs, remote sand dunes, camels and beautiful gorges.
3 DAYS TOUR TO MERZOUGA
Discover the gateway to the Sahara Desert on a 3-day tour from Marrakech to Merzouga. Ride a camel and see the sunset and stars , explore dunes of the Merzouga Desert.
3 DAYS TO DESERT & FES
This trip from Marrakech to Fes takes you through forests, mountains and deserts. Visit kasbahs, ride a camel and stay overnight in a Berber tent.
MARRAKECH TOUR AVAILABILITY
SUMMARY:
4 DAYS TO ERG CHEBBI
Explore the best of dunes of Erg Chebbi on a private tour by 4WD vehicle of the Sahara desert and immerse yourself in a paradise of amazing scenery, local markets and historic Kasbahs.
5 DAYS DESERT TOUR
Experience the wonderful places in Marrakech tour for 5-day travel to desert. We spend the night in a private tent in a Berber camp and enjoy camel rides in the desert.
CASABLANCA TOURS
We organise culture Casablanca travel towards Fes, Chefchaouen and Sahara desert. All our circuits are private and available every day.
START YOUR MOROCCO DESERT ADVENTURE TODAY, CLICK BELOW FOR MORE TOURS.
Reservations
MORE TOURS IN MOROCCO ?
Tours from Marrakech
Private tours to Erg Chebbi.
Tours from Casablanca
Culture travel in Morocco.
Tours from Tangier
North Morocco tours.
Tours from Fes to desert
Explore Morocco in Sahara tour.
more tours
More Tours
more tours
More Tours