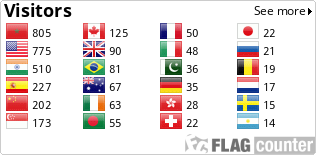 PRIVATE MOROCCO ACTIVITIES, EVERYDAY FES AND MARRAKECH DAY TRIPS AND EXCURSIONS
Visit royal palaces, historic monuments and many more of the country's amazing sights. Experience many beautiful sites of Morocco, where to change the scenery of the High Atlas over the desert and the Atlantic coast, and how to mix the Arab nomadic and Berber cultures. All day trips departure in the morning, and we return back same day in the late afternoon.
OURIKA VALLEY TRIP
Situated at about 1600 meters high, the Ourika Valley offers a pretty escape from the summer heat of Marrakech. On this full-day trip you will experience the traditional Berber culture.
SUMMARY:
OUZOUD FALLS TRIP
Discover the 100-meter-high cascading waterfalls of Ouzoud in the Atlas Mountains on this private day trip from Marrakech. See the local Barbary apes.
FES TO VOLUBILIS
Discover thousands of years of Moroccan heritage on this private Meknes and Volubilis day trip from Fes. Admire ancient vineyards and olive groves on your journey across the mighty Saiss plains.
CHEFCHAOUEN TRIP
Enjoy a Fes day trip to Chefchaouen, one of the most beautiful towns in the Rif Mountains offering visitors the charm of a city that has preserved traditional Moroccan arts.
EXPLORE MOROCCO IN DESERT TRAVEL FROM MARRAKECH, FES, CASABLANCA..
Reservations
PRIVATE TOURS IN MOROCCO ?
MARRAKECH TOURS
Private tours to Erg Chebbi.
CASABLANCA TOURS
Culture travel in Morocco.
TANGIER CIRCUITS
North Morocco tours.
FES DESERT TRIPS
Explore Morocco in Sahara tour.
more tours
More Tours
more tours
More Tours
ESSAOUIRA DAY TRIP
Explore the beautiful seaside town of Essaouira on a full-day-tour from Marrakech. We visit the traditional port, breathtaking beach, and magnificent medina to buy local craft work.
AIT BENHADDOU TRIP
This private day trip from Marrakech to Ait Benhaddou and Ouarzazate goes through the High Atlas Mountain and the famous road Tizn't tichka. Visit the famous kasbah ceclared under the UNESCO Heritage.