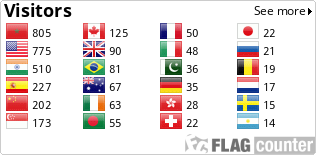 INCLUDED IN TRIP:
Merzouga Hotel pick up
Camel ride in desert
Local guide in Erg Chebbi
Private excursion
Dinner and brekafast
NOT INCLUDED:
Plane tickets to Morocco
Soft drinks
Tips
PROGRAM FOR MERZOUGA CAMEL TREK TO DESERT CAMP
WITH HOTEL PICK UP AND UNIQUE CAMEL EXCURSION
MERZOUGA DETAILED ITINERARY:
Head into Morocco's Sahara Desert on a camel and watch the sun set over the Erg Chebbi Dunes. This overnight tour offers spectacular views and a chance to experience the desert nomad lifestyle. Eat a traditional Moroccan tagine, take part in a drum circle, and sleep in an authentic Berber tent. See pink flamingoes at an oasis near Merzouga, and search for desert reptiles and mammals as you trek.
Day 1: Erg Chebbi Dunes– Ride your camel over the dunes and view the stunning desert scenery. Enjoy a traditional desert welcome in the Berber tent where you will spend the night. Take a sunset camel ride, try sand boarding, and in the evening, enjoy a Moroccan campfire dinner and drum circle before falling asleep under the stars.
Day 2: Erg Chebbi Dunes– Watch the sunrise from Algeria as it catches the dunes, and enjoy a camp breakfast before heading back through the Erg Chebbi dunes to Merzouga.
NOTE : Contact Be In Morocco Travel for more info ,price quote and reservation.


OVERNIGHT MERZOUGA CAMEL TREK OVER ERG CHEBBI DUNES
EXPLORE MOROCCAN DESERT IN EXCURSION WITH LOCAL SAHARA GUIDES
We at : Be in Morocco Travel organizing Merzouga camel trekking tours in Morocco and we spend a night or more in Berber tents.
All our Marrakech to Merzouga trips offering a night in camp and those camel trips can be modified depends on your travel requirements. Contact us with your ideas and we will prepare your own Merzouga trip with everyday departure.
CAMEL TREKKING
WHAT IS INCLUDED IN MERZOUGA CAMEL EXCURSION: