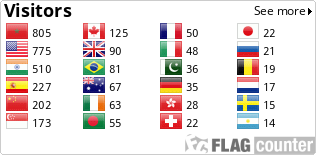 INCLUDED IN THE TOUR:
Fes hotel pick up
Comfortable transfer in A/C vehicle
Dinners,breakfasts as per itinerary
Sahara desert tour in Erg Chebbi
Camel ride in Sahara
Accommodation in hotels , and desert tent
NOT INCLUDED:
Plane tickets to Morocco
Lunches and soft drinks
Entrance fees , tips
PROGRAM FOR 4-DAY MERZOUGA EXCURSION AND NIGHT IN DESERT CAMP
VIA MIDDLE ATLAS MOUNTAINS , MERZOUGA AND MARRAKECH EXCURSION
DAY 1 : FES - IFRAN - MIDELT - RISSANI - HOTEL IN MERZOUGA:
Be in Morocco Travel organize Morocco private travel to Sahara desert in very popular desert tour from Fes. This private Morocco tour is available every day. After pick-up from your hotel in Fes we will travel into the mountains. Then, the road will start climbing into the Middle Atlas Mountains where we may see slopes dotted by the tents and goat herds of nomadic Berbers who call this rugged region home. After lunch in Midelt, we continue to the wide flowing Oued Ziz Valley. Passing many Kasbahs and palm groves we slowly start approaching the first dunes of Merzouga. We will spend the night in a hotel right on the outskirts of the desert.
DAY 2 : ERG CHEBBI DESERT EXCURSION, SUNSET CAMEL RIDE AND 4X4 TOUR:
Today we will explore a region of desert landscapes, but will start with a visit to the Khamila village, where we listen to the Gnaoua music, a style typical in the region. Then, explore the ancient city of Rissani, which thrived from the 8th to 14th century due to the caravan routes. Here you will have the chance to visit the famous market that takes place 3 times a week. In the afternoon before the sunset we will get set to cross the desert landscape with a camel trek for about 2 hours to reach our oasis in the desert for the night. We will spend the night in the sand dunes of Erg Chebbi in the desert.
DAY 3 : SUNRISE ERG CHEBBI CAMEL RIDE IN DESERT - TODRA - DADES VALLEY :
After breakfast and a stunning sunrise we return to Merzouga on our camels for breakfast and to shower. Today we will be exploring the region of many dotted Kasbahs, palmeries and gorges creating photographers paradise. We will visit the Todra Gorge, the highest oasis in Morocco, with walls of 1000 feet (300 m), and a mere 20 meters apart at their most narrow point. We will end our day in another spectacular gorge of Dades, lined by red and mauve rock that towers high above the road.
DAY 4 : DADES VALLEY - SKOURA - OUARZAZATE - AIT BENHADDOU :
This morning we will descend into the Rose Valley , home to beautiful scents especially during April and May when the roses are in bloom. After our visit, we will follow the road of Thousand Kasbahs to the Skoura Oasis, lined by palm groves. Here we visit one of the Kasbah, Amerhidil, once an important Kasbah in Moroccan history. Then we arrive to the developing city of Ouarzazate. We will have the chance to visit the movie studios and a center Kasbah of this town, Taourirt. We will spend the night at Ait Benhaddou .
DAY 5 : AIT BENHADDOU TO MARRAKECH HOTEL :
In the morning we will visit the unique and well-preserved Kasbah of Ait BenHaddou. We recommend a walk through the winding streets of the Kasbah for awe-inspiring views.
The Kasbah is quite extraordinary and it is no surprise that it has inspired many films and directors. After our visit it will be time to cross the High Atlas Mountains on a dramatic drive over the Tizi Tichka Pass. We will then drop you off at your accommodation back in Fes, where our tour will end.We drop you off at your riad / hotel - end of our adventure Fes trip with Be in Morocco Travel, your best trip company in Morocco.
NOTE : Contact Be In Morocco Travel for more info ,price quote and reservation.


PRIVATE 4 DAYS TOUR FROM FES TO MERZOUGA DESERT WITH CAMEL RIDE
EXPLORE MOROCCO IN PRIVATE TRAVEL WITH EXPERIENCED DRIVERS
We at : Be in Morocco Travel organizing Merzouga trips from Fes and we explore Middle Atlas, Midelt ,Sahara desert , Dades, Ait Benhaddou and you experience camel ride and night in Merzouga desert.
All our Fes desert tours can be modified depends on your travel requirements. Contact us with your ideas and we will prepare your own Morocco trip with everyday departure.
DETAILED MAP
AND WHAT IS INCLUDED IN FES TO MARRAKECH TOUR:
PRIVATE 4X4 TOURS FROM FES TO MERZOUGA IN GUIDED CAMEL TRIPS TO ERG CHEBBI CAMP AND MARRAKECH
Experience the scenic beauty of the Middle Atlas Mountains and Sahara Desert. See Berber villages on the sides of the mountain and ride a camel to spend the night at a Berber camp in the desert.
2 DAYS TO MERZOUGA
This return trip from Fes to Merzouga desert takes you through forests, Middle Atlas mountains and deserts camp. Visit kasbahs, ride a camel and stay overnight in a Berber tent in Erg Chebbi.
3 DAYS TO MARRAKECH
Discover the wonders of the Kingdom of Morocco and experience the rich culture of this northern African country. We visit royal palaces and old kasbahs.
4 DAYS TO MARRAKECH
Visit royal palaces, historic monuments and many more of the country's amazing sights. This 4-Day tour will take you from Fes to Marrakech, across the breathtaking scenery .
SUMMARY:
START YOUR MOROCCO DESERT ADVENTURE TODAY, CLICK BELOW FOR MORE TOURS.
Reservations
MORE TOURS IN MOROCCO ?
Tours from Marrakech
Private tours to Erg Chebbi.
Tours from Casablanca
Culture travel in Morocco.
Tours from Tangier
North Morocco tours.
Tours from Fes to desert
Explore Morocco in Sahara tour.
more tours
More Tours
more tours
More Tours